I recently started to manage my passwords with the pass(1) password store. I integrated access into Firefox via passff and also found a nice GUI with QtPass. While this works nicely, in places outside the browser, it was still quite cumbersome for me to enter passwords. I was still required to open a terminal window to run pass or use the QtPass GUI to copy and paste the password.
I had seen others using passmenu together with dmenu to copy or insert a password anywhere. That seemed very elegant, as it could be used everywhere.
However, I prefer to use tools that are less minimalistic. For years, my Linux desktop has been LXDE with the Openbox window manager. I discovered that it is possible to write dynamic menu for Openbox, which seemed like a perfect fit for this task.
The result is now openbox-passmenu, a script that provides a menu for Openbox to access the passwords inside the pass(1) password store.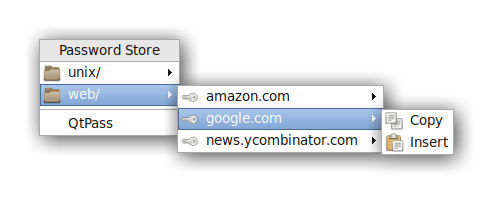 If you also want to use this, please head over to the GitHub project for instructions on how to install and where it has to be integrated with the Openbox configuration.